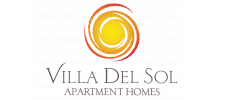 Resident Reviews
|Recommended: YesThere are great and spacious — It's a great place and it's quite also neighbors keep to themselves and the staff are also very nice and helpful
|Recommended: YesIt's cool — I like it.
|Recommended: YesWas a good property living in not many problems and was a quit area. — Noise level is down, a lot of community cookouts, neighbors are nice and cause no problem
|Recommended: YesIt's a nice establishment — They make sure things are fixed in a timely manner and are friendly.
|Recommended: YesReally enjoying my apartment — Absolutely great
|Recommended: YesGreat place to live, never had an issue — It's calm and peaceful, close to everything.
|Recommended: YesOverall living quality Villa Del sol — We have enjoyed our 2 1 2 years of living here just like any other apartment complex there are some areas that could be fixed but overall it has been a great living experience, watch out for neighbors who don't know how to mind their business though like do you get paid to tattletale on how others choose to go about their day
|Recommended: YesI like it, very cozy — I feels like home, it feels cozy, friendly staff. Only negative is the trash area off of Rochelle, it is constantly a mess.
|Recommended: YesI think the apartment is pretty nice- — Quiet, and simple. Maintenance responds extremely quick, and the staff is all incredibly nice.
|Recommended: YesLove it here — Its very peaceful here, I love all of our neighbors, their all very nice. I have lived here for 2 years and haven't had any issues
|Recommended: YesFirst 30 days — Honestly I love my new home. It's really really quite all the time. In a good location , close to everything you need.
|Recommended: YesLove the property. — Really nice and quiet place. Very nice helpful staff Jenny is amazing always sure to help with anything whenever it's needed. Maintenance comes fixes things 9 10 same day which is also great for me.
|Recommended: YesAwesome place — Great place an people
|Recommended: YesFriendly, professional Staff — Great location price. Staff Manager Jenny is Extremely helpful and follows through. Maintenance Team is caring and respectful-